Are you looking for e-books or audiobooks? Try the Ohio Digital Library!
---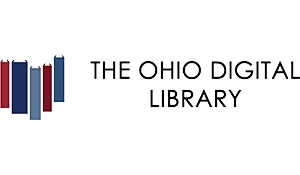 The Ohio Digital Library is a program of the State Library of Ohio and provides e-books, digital audiobooks, digital magazines, digital comics/graphic novels, and videos to Ohio citizens. To download eBooks or other materials from the Ohio Digital Library catalog, you will need a valid library card from an Ohio library and your PIN.
Note: If you don't remember your PIN, you can reset it here.

To download e-books and stream audiobooks or videos on your smartphone or tablet, you will need to download the Libby app.
Learn more about Libby here and download the app (for iPhones: App Store | for Android phones: Google Play).
Ohio library cardholders are allowed to borrow 20 digital items at a time from the Ohio Digital Library.
➤ Start searching the Ohio Digital Library now!
How to use the Ohio Digital Library
---
OVERDRIVE (desktop) & LIBBY (smartphone/tablet)
DESKTOP:
This video will help you get started with your library's OverDrive collection in a web browser. We'll show you how to find the website, browse and borrow titles, and start reading.
SMARTPHONES AND TABLETS:
The free Libby app is the easiest way to get started with digital books, audiobooks, and magazines from the Library. Libby is available for Android, iOS, and in your browser at libbyapp.com.
Get started with Libby to borrow digital materials from Ohio Digital Library on your smartphone or tablet:
STEP 1: Install the Libby app from your device's app store. 
Apple App Store | Google Play | Or, visit libbyapp.com in your Chrome, Firefox, Safari, or Edge (Chromium) browser.
STEP 2: In Libby, follow the prompts to find your library and sign in with a valid BPL or other Ohio library card.
STEP 3: Browse our library's collection and borrow a title. Even though we are in a consortium, your selection will vary based on our choosing BPL, since each library in the consortium chooses what titles and formats to offer in Libby and we reserve some selections for our patrons only.
STEP 4: Borrowed titles appear on your Shelf and download to the app automatically when you're connected to Wi-Fi, so you can read them when you're offline. On your Shelf, tap loans (at the top of the screen). From there, you can:
— Tap Read With... to choose where you'd like to read the book (Kindle or Libby), then finish sending to Kindle (U.S. libraries only) or start reading in Libby.
— Tap Open in Libby to start reading or listening in the app.
— Tap Manage Loan to see options like Renew and Return.
If you need more help with Libby, please visit Libby Help or call the Library (740-676-9421). We will help you walk through the process. Happy reading!
---